Lyudmila Yaryomenko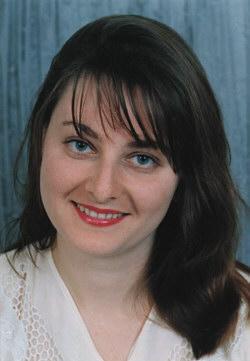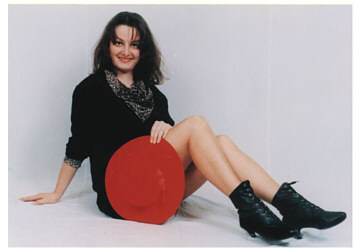 BIODATA
FIRST NAME: Lyudmila
LAST NAME: Yaryomenko
ADDRESS: Ukraine 324056 Krivoy Rog - 56 microrayon Solnechniy 39-96
COUNTRY: Ukraine
PHONE: -
THE LANGUAGE
TO BE IN TOUCH: English
AGE: 27
DATE OF BIRTH: 19.05.1972
HEIGHT: 5'5", 165 cm
WEIGHT: 125lbs, 59kg
MEASURMENT: 37"26"40" 87 - 62 - 100
EYES COLOUR: grey
HAIR COLOUR: dark
EDUCATION: technical college
ENGLISH: yes, fair
SPECIAL TRAINING: massage, cosmetology, accountant
CHILDREN: no
PETS: birds
RELIGIOUS AFFILATION: christian
SMOKING: no
DRINKING:no
DRUGS: no
DESCRIPTION: I am open - minded, fuendly, sincere and romantic, tender, loyal,
communicable.
INTERESTS AND HOBBIES: theatre - studio, pictures gallery, growing flowers,
reading, cooking
WORK: An office manager in the beauty perlour
EDUCATION: technical college
YEARS WORKED: 9
PERFECT MATE
MAX. AGE: 40
BUILD: over 5,7
ETHNICITY: white european
OTHER PREFERENCES: I want my home to be full of laughter, flowers and children.