Helen Ozumenko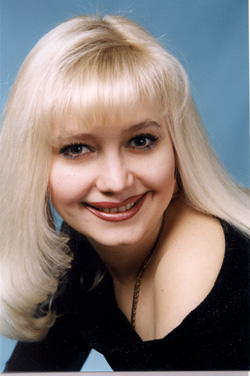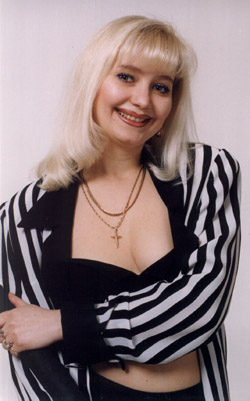 Biodata
E-MAIL: bil@strong.dp.ua
FIRST NAME: Helen
Family NAME: Ozumenko
GENDER: femail
AGE: 28
Birth Month: October
Birth Day: 22
Birth Year: 1972
ADDRESS:Street: Sharokina str. 29
Town: Krivoy Rog
ZIP Code: 50019
COUNTRY OF STATE: UKRAINE
County or nation: Ukraine
PHONE: -
THE LANGUAGE
TO BE IN TOUCH: English
HEIGHT: 164 cm
WEIGHT: 60 kg
MEASUREMENT: 90 x 70 x 100
NATIONALITY: Ukrainian
EYE COLOR: grey-green
HAIR COLOR: blond
MARITAL STATUS: divorced
CHILDREN: son of 10 y.o.
RELIGION: christian orthodox
SMOKE: no
DRINK: no
DRUGS: no
Languages that you speak or write: Russian, English (poor)
MAIN SPORTS: running
Hobbies and interests in life: travelling, music, books, cosy home, cooking

DESCRIPTION: understanding, kind, with developed good sense of homour,
easy-going
EDUCATION: college
OCCUPATION:
YEARS WORKED: 10
SPECIAL TRAINING:

PERFECT MATE
MAX. AGE: 50
MIN. AGE: 30
BUILD: not very important
ETHNICITY: caucasian
OTHER PREFERENCES: kind, honest, loving children
I would like to answer on letter provided with age, height and photo.