Inna Mendikovskaya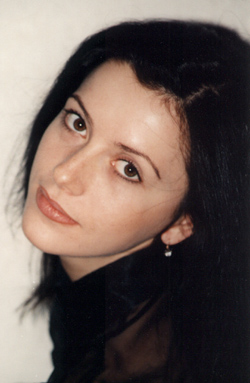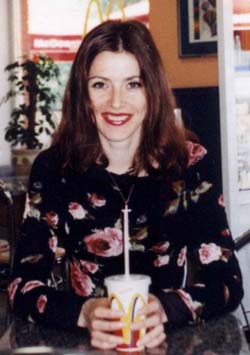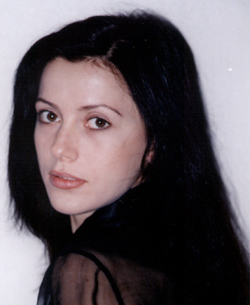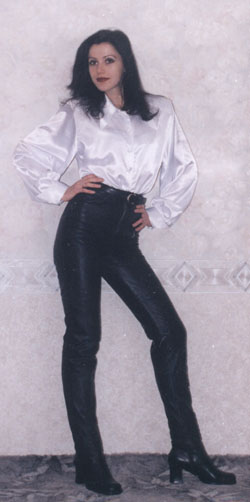 Biodata
E-MAIL: bil@strong.dp.ua
FIRST NAME: Inna
Family NAME: Mendikovskaya
GENDER: femail
AGE: 30
Birth Month: May
Birth Day: 04
Birth Year: 1970
ADDRESS:Street: Kosiora Str. 10-45
Town: Krivoy Rog
ZIP Code:
COUNTRY OF STATE: UKRAINE
County or nation: Ukraine
PHONE of interpreter: +38 0564 295518
HEIGHT: 176 cm
WEIGHT: 58 kg
MEASUREMENT: 90-63-93
NATIONALITY: cats
EYE COLOR: brown
HAIR COLOR: chest-nut
MARITAL STATUS: divorced
CHILDREN: 1 daughter 11 y.o.
(I'd like to have more children someday)
RELIGION: Orthodox Christian
PETS: cats
SMOKE: no
DRINK: no
DRUGS: no
Languages that you speak or write: English a little
MAIN SPORTS: swimming, lown-tennis, jogging, ski, aerobics.
Hobbies and interests in life: reading, music, cooking
DESCRIPTION: I am good housekeeper, I love children, nonconflicted,
I like to make cosy home. I am sensitive and very vulnerable, hard-working.

EDUCATION: high economical, medical college
OCCUPATION: hire-dresser
YEARS WORKED: 7
SPECIAL TRAINING: hairdresser, sewing

PERFECT MATE
MAX. AGE: 35
MIN. AGE: 45
ETHNICITY: caucasian
OTHER PREFERENCES:
I would like to answer on letter provided with age, height and photo.