Svetlana Leatvinova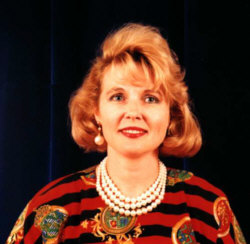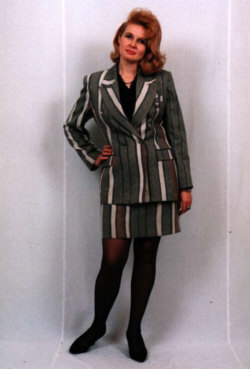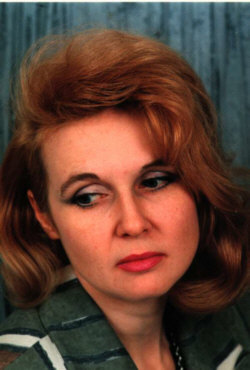 BIODATA

E-MAIL: bil@strong.dp.ua <for Svetlana Leatvinova> in Subject.
FIRST NAME: Svetlana
LAST NAME: Leatvinova
ADDRESS: Kropivnitskogo 91/45, Krivoy Rog, Ukraine 324096
COUNTRY: Ukraine
PHONE/FAX +38 0564 536269
THE LANGUAGE
TO BE IN TOUCH: Russian, Ukrainian
DATE OF BIRTH: 24.03. 1961
AGE: 37 y.o.
HEIGHT: 168 cm
WEIGHT: 62 kg
MEASUREMENT: 100 70 102
ETHNICITY: Ukrainian
EYE COLOR: blue
HAIR COLOR: blonde
MARITAL STATUS: divorsed
CHILDREN: doughter, 17 y.o. She is student of the University.
RELIGION: christian
PETS: dogs, cats
SMOKE: no
DRINK: no
ENGLISH: yes
MAIN SPORTS: tennis, skate
MAIN HOBBIES: I like nature, reading, sports, travelling,
arts, news, history, music and being together with friends.
DESCRIPTION: I am sensual, romantic, tender, intelligent,
kind, understanding, attentive person.
WORK: I am working in a big Ukrainian Bank as a manager of the economic
departure.
EDUCATION: I am an University graduate with a degree in Business Management.
SPECIAL TRAINING: drive lisence
YEARS WORKED: 16
PERFECT MATE
MAX. AGE: 59
BUILD: 1m75cm and higher
ETHNICITY: White, not from CIS.
OTHER PREFERENCES: I would like a man who is an honest, kind and intelligent
person that will take care about me.