Larisa Kunytsya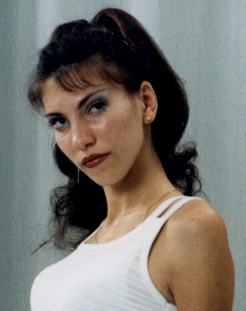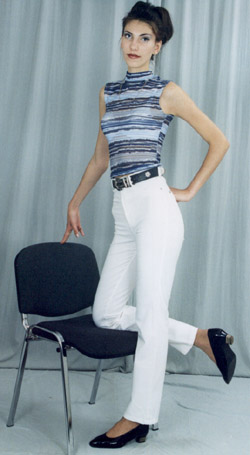 Biodata
E-MAIL: bil@strong.dp.ua
FIRST NAME: Larisa
Family NAME: Kunytsya
GENDER: femail
AGE: 19
Birth Month: January
Birth Day: 24
Birth Year: 1981
ADDRESS: 4 Zarechniy 10-94, Krivoy Rog
COUNTRY: Ukraine
PHONE: +38 0564 403616
HEIGHT: 1m 80cm
WEIGHT: 56kg
MEASUREMENT: 80-60-92 cm
ETHNICITY: Ukrainian
EYE COLOR: hazel
HAIR COLOR: chest-nut
MARITAL STATUS: not married
CHILDREN: no
RELIGION: Ortodox Christian
SMOKE: not
DRINK: no
DRUGS: no
ENGLISH: not well
MAIN HOBBIES: music, reading
DESCRIPTION: honest, restrained, even-tempered
EDUCATION: Student of Economical University
PERFECT MATE
MAX. AGE: 32
MIN. AGE: 25
ETHNICITY: Caucasian
I will correspond only for purpous of creation family.