Tatyana Krotova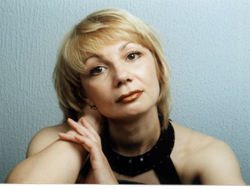 Biodata
E-MAIL: bil@strong.dp.ua
FIRST NAME: Tatyana
Family NAME: Krotova
GENDER: female
AGE: 37
Birth Month: May
Birth Day: 03
Birth Year: 1963
ADDRESS:Street: Sharohina Str. 29
Town: Krivoy Rog
ZIP Code: 50019
COUNTRY OF STATE: UKRAINE
PHONE: +38 0564 212705
HEIGHT: 164 cm
WEIGHT: 52 kg
MEASUREMENT: 90*60*90
NATIONALITY: Ukrainian
EYE COLOR: brown
HAIR COLOR: blond
MARITAL STATUS: divorced
CHILDREN: two daughters of 18 y.o.
RELIGION: Cristian Orthodox
SMOKE: no
DRINK: no
DRUGS: no
Hobbies and interests in life: reading, take care of children,
run the house, music, travelling.
DESCRIPTION: kind, hard-working, optimist.
EDUCATION: college
OCCUPATION: hairdresser
YEARS WORKED: 17
PERFECT MATE
MAX. AGE: 55
MIN. AGE: 35
ETHNICITY: caucasian
I would like to answer on letter provided with age, height and photo.