Tamila Kostenko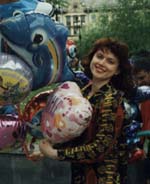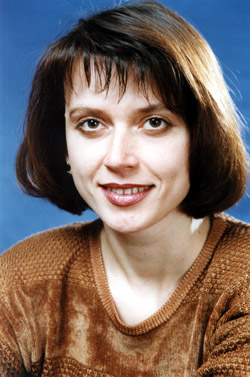 BIODATA
E-MAIL: bil@strong.dp.ua
FIRST NAME: Tamila
Family NAME: Kostenko
GENDER: female
AGE: 29
Birth Month: January
Birth Day: 01
Birth Year: 1971
ADDRESS:street or P.O. Box: Prospect Mira 33/97
Town or place where you are living: Krivoy Rog
ZIP Code: 50074
COUNTRY OF STATE: UKRAINE
County or nation: Ukraine
PHONE: 74 70 00
THE LANGUAGE
TO BE IN TOUCH: Ukrainian Russian
HEIGHT: 170 cm
WEIGHT: 58 kg
MEASUREMENT: 100 - 68 - 95
NATIONALITY: Ukrainian
EYE COLOR: brown
HAIR COLOR: brown
MARITAL STATUS: single
CHILDREN: no
Do you want children someday? Yes
RELIGION: Christian
PETS: cats, dogs
SMOKE: no
DRINK: no
DRUGS: no
Languages that you speak or write: German a little
MAIN SPORTS: swimming
Hobbies and interests in life: I like travelling, sport, theatre, children
and animals
DESCRIPTION: I am tender, kind, honest, I have good sense of homour
EDUCATION: High economical education, trade college
OCCUPATION: self employer
YEARS WORKED: 10
SPECIAL TRAINING: sewing, accounting
PERFECT MATE
MAX. AGE: 45
MIN. AGE: 28
BUILD: atletic
ETHNICITY: Caucasian
OTHER PREFERENCES: I want him to be clever, honest, kind, educated.