Angela Korinskaya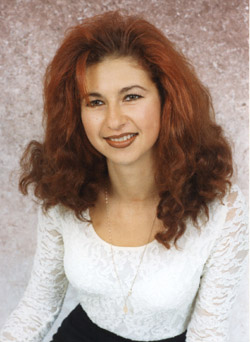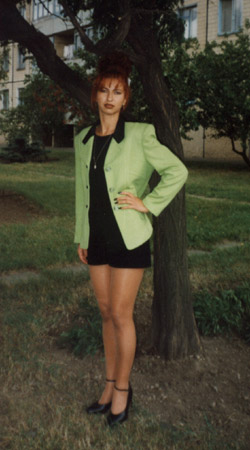 BIODATA
E-MAIL: bil@strong.dp.ua
FIRST NAME: Angela
Family NAME: Korinskaya
GENDER: female
AGE: 27
Birth Month: November
Birth Day: 06
Birth Year: 1972
ADDRESS:street or P.O. Box: Kuprina str. 3-24;
Town or place where you are living: Krivoy Rog
ZIP Code: 50024
COUNTRY OF STATE: UKRAINE
County or nation: Russia
PHONE: 29-10-14
THE LANGUAGE
TO BE IN TOUCH: Ukraine, Russian
HEIGHT: 166
WEIGHT: 49
MEASUREMENT: 81 - 60 - 89
NATIONALITY: Jew
EYE COLOR: brown
HAIR COLOR: brown
MARITAL STATUS: single
CHILDREN: no
Do you want children someday? Yes
PETS: cats, dogs
SMOKE: no
DRINK: no
DRUGS: no
Languages that you speak or write: English a little
MAIN SPORTS: jogging, sport
Hobbies and interests in life: I like travelling, music, sport, theatre,
children and animals
DESCRIPTION: I am tretty, tender, kind, honest, I have good sense of homour
EDUCATION: Economic college
OCCUPATION: self employer
YEARS WORKED: 7
SPECIAL TRAINING: computering, accounting, type-writing
PERFECT MATE
MAX. AGE: 45
MIN. AGE: 28
BUILD: atletic
ETHNICITY: Caucasian
OTHER PREFERENCES: I want him to be clever, honest, kind, educated, cultural.