Elena Finansova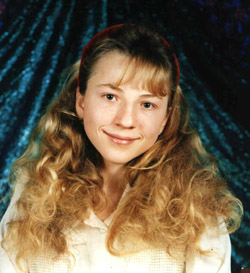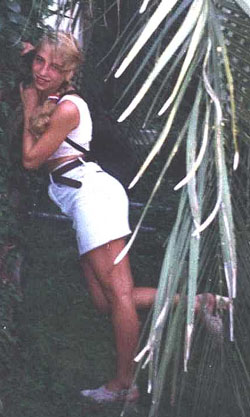 Biodata
E-MAIL: bil@strong.dp.ua <for > in Subject.
FIRST NAME: Elena
LAST NAME: Finansova
SEX: Femall
AGE: 18
Birth Month: April
Birth Day: 17
Birth Year: 1981
ADDRESS: Sharonina str. 111
COUNTRY: UKRAINE
PHONE: -
THE LANGUAGE
TO BE IN TOUCH: English a little
HEIGHT: 1m 62cm
WEIGHT: 49 kg
MEASUREMENT: 88 x 63 x 90
ETHNICITY: Russian
EYE COLOR: green
HAIR COLOR: light
MARITAL STATUS: never married
CHILDREN: no
RELIGION: Orthodox Christian
PETS: cats, dogs
SMOKE: no
DRINK: no
DRUGS: no
ENGLISH: a little
MAIN SPORTS: jogging athletics
MAIN HOBBIES: reading books, music, cooking

DESCRIPTION: honest, modest girl, like home being cosyness

EDUCATION: courses of accounted, computers
OCCUPATION: -
YEARS WORKED: -
SPECIAL TRAINING: sewing

PERFECT MATE
MAX. AGE: 30 y.o.
MIN. AGE: 23
BUILD: over 1m 62cm - 1m 80cm
ETHNICITY: white
OTHER PREFERENCES: without bad habits, love family, children, travelling.