Tatyana Boguslavskaya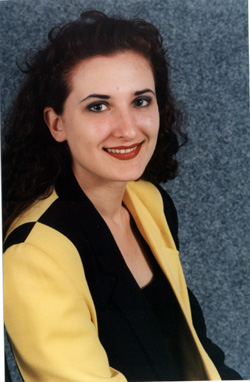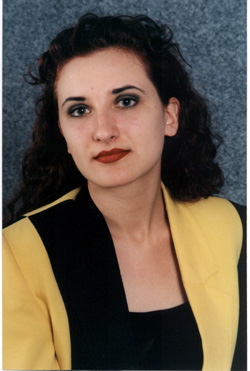 Biodata
E-MAIL: bil@strong.dp.ua
FIRST NAME: Tatyana
Family NAME: Boguslavs'ka
GENDER: femail
AGE: 19
Birth Month: February
Birth Day: 18
Birth Year: 1981
ADDRESS:Street: Sharokina str 29
Town: Krivoy Rog
ZIP Code: 50019
COUNTRY OF STATE: UKRAINE
County or nation: Ukraine
THE LANGUAGE
TO BE IN TOUCH: english
HEIGHT: 174 cm
WEIGHT: 58 kg
MEASUREMENT: 85 x 63 x 83
NATIONALITY: Ukrainian
EYE COLOR: grey
HAIR COLOR: brown
MARITAL STATUS: single
CHILDREN: no
I'd like to have more children someday
RELIGION: Christian Orthodox
PETS: dog
SMOKE: no
DRINK: no
DRUGS: no
Languages that you speak or write: english (poor)
MAIN SPORTS: -
Hobbies and interests in life: reading, run the house, playing piano,
knitting
DESCRIPTION: optimist with very developed good sence of homour,
hard-working, forgiving, kind.
EDUCATION: music college

PERFECT MATE
MAX. AGE: 40
MIN. AGE: 25
BUILD: not very important
ETHNICITY: Caucasian
OTHER PREFERENCES: easy going, fun-loving, caring ,stable.
I would like to answer on letter provided with age, height and photo.